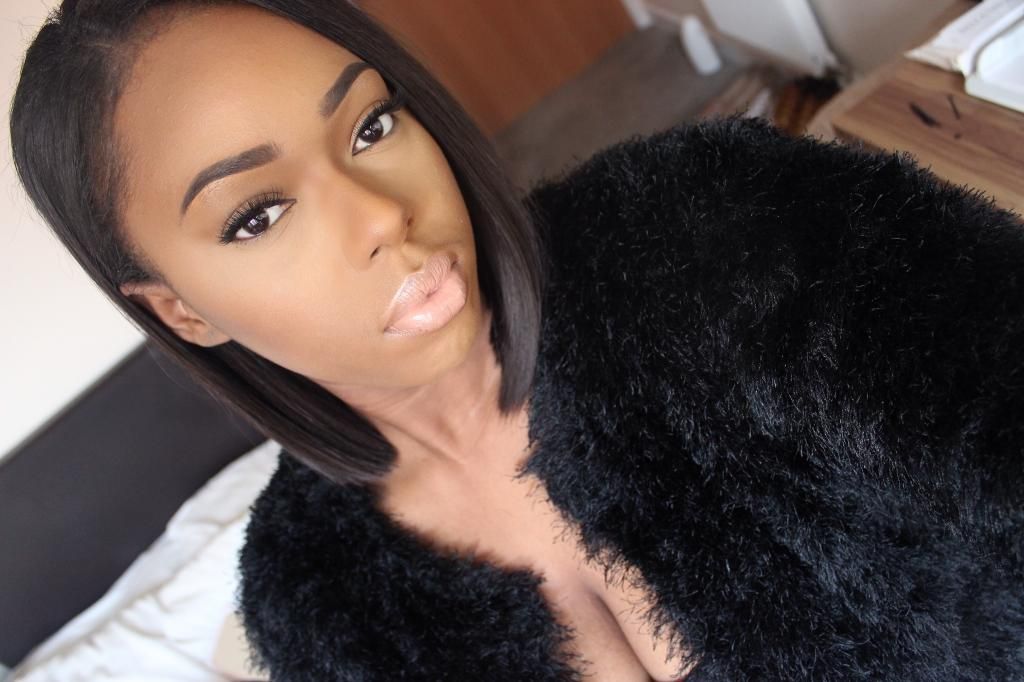 (Please excuse my brows. I got a little heavy handed with my dipbrow pomade)
Up until the past two months or so,

MAC Honeylove

was the lipstick I'd been reaching for the most over the past year. It's probably the only MAC lipstick I own that I'm close to finishing. In fact, I'm going to give it the 'My MAC Lipstick of the Year 2014' title as I've shown it so much love.
Honeylove

is a nice everyday nude tone.
It's a favourite amongst my "nude" lipsticks.
MAC has described it as "light beige toned with rose" which sounds just about right. I tend to go for slightly lighter nudes like this shade as sometimes I feel they look better on me. Due to it's tone, if you're of darker skin like me, I would highly recommend wearing a lip liner with it as it is too light to be worn alone. Personally, I begin by lining my lips with MAC Stripdown lip liner, I then apply the lipstick and go over the outline of my lips again with MAC Cork. I can just about get away with pairing it with 'Stripdown' alone but I prefer more definition.
It is part of MAC's matte lipstick collection so it does tend to be long wearing. After some hours it does emphasize my fine lines and I find it to be one of the most drying lipsticks that I own when worn for a long period of time so be sure to moisturise well before application.
As you've probably noticed, I've started a new "Lipstick Diary" series where I'll be showcasing lipsticks that I own by wearing them rather than just showing you a swatch. Do you prefer these?